I am getting this post in under the wire. I did wear another Me Made today--
my first Emma Tunic
. I snapped a few photos today, but they are on my camera and I don't think any of them are that good. So take a look at the linked photo and imagine that I am wearing blue tights intead of pink and you will understand today's MMM outfit.
I did get some sewing, cutting, and marking in tonight. The Wiksten dress now has a channel and a drawstring. I like the look! I have to work on the shape/length of the front and the back. I will also probably finish the edges and hem it before dyeing it. I also cut out the back pieces for Simplicity 6296: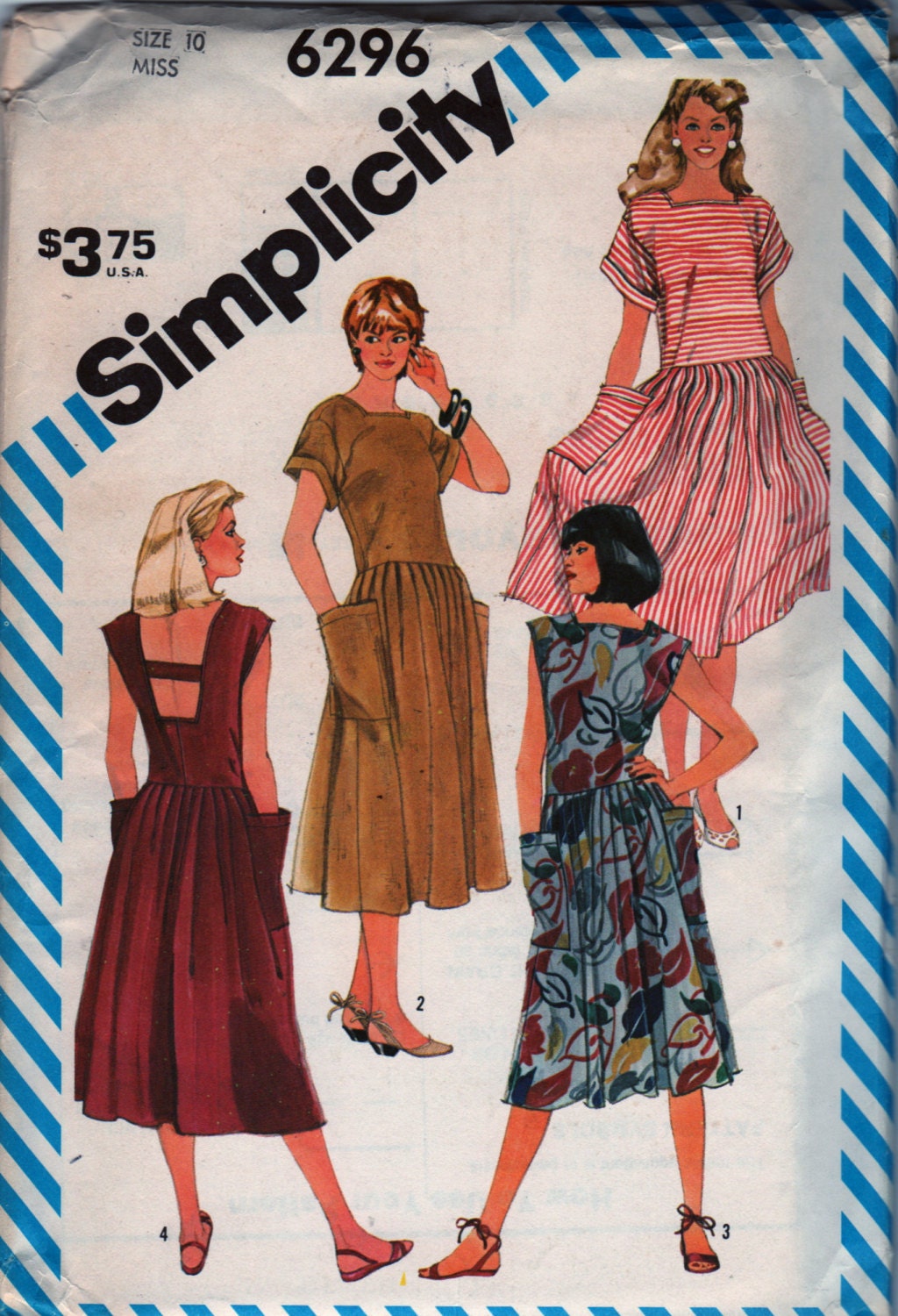 My plan is to muslin the top and figure out what I want on the bottom. I also need to figure out the neckline and I want to adjust the pattern pieces to incorporate color blocking. I also marked the muslin pieces for both the Simplicity pattern above and Vogue 8815.
Tomorrow?! Sewing together the muslins. Must sleep now. Do Me Made sleep shorts count for anything?